Stories
07. Mar 2016.
Pony bikes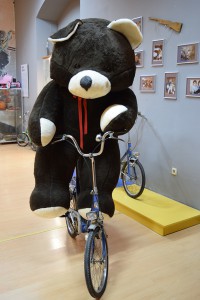 Remember? Feels like you were just riding it. Feels like just yesterday it was brand new, your own bike. The dearest friend who is responsible for so many bruises and scars on your knees and elbows.
Pony bikes marks a whole generation in Croatian and ex-Yugoslavian history. Pony bikes are a living representation of past and the childhood of so many!
About Bernard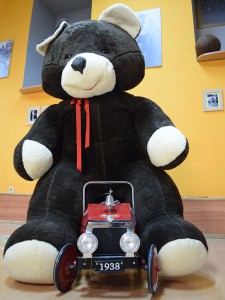 Bernard The Great Bear is the keeper of The Museum of Childhood. Bernard was found snoring in our museum where he was hibernating as it was winter, but once we woke him up, he refused to leave, saying that he likes it in the museum too much to leave. And so Bernard The Great Bear became the keeper of the museum. Bernard being the biggest animal in whole museum, he has taken it up to his responsibility to guard other habitants.
Bernard can be seen at the Museum of Childhood every day, playing, sleeping, having fun and guarding the habitants of the museum. Bernard loves visitors – seeing them come makes his bear eyes grow bigger and his bear heart pound faster. Bernard loves company & invites everyone for a visit to The Museum of Childhood.
The Great Bear Bernard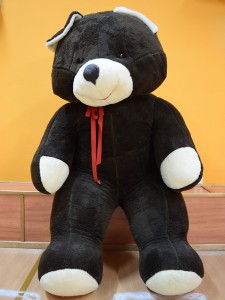 It's been rather silent in the past months in Museum of Childhood. Very silent. Except a very loud snoring was reported by the visitors of the museum past months. We knew it was up to us to investigate what could be the source of the snoring coming from museum. We packed our best expedition gear, some lunch and went into the museum. However, not long into expedition we found him – Bernard!
Bernard The Great Bear had been sleeping in our Museum of Childhood as all bears do in the winters. Carefully treading through the museum, trying not to wake Bernard up, we, so gracefully, woke him up.
Upon waking up Bernard was utterly confused – he had not planned on waking up until middle of March. "Give me something to do!" he exclaimed. "You have any books to read?" he asked.
And very quickly we realized – we don't. So we very quickly came to conclusion – a book must be written. A book that represents childhood for each and every one of us.
Stay tuned for more very soon!